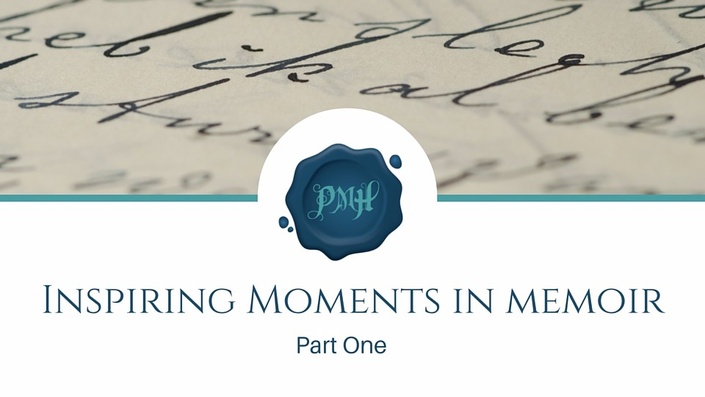 Inspiring Moments in Memoir I
the inspiration you need to get started on your memoir from some of today's best memoir writers
It's so difficult to get what's in your head down on paper.
Even the most motivated writers need a nudge. It's true.
In this course, I specially selected excerpts from some of the well-crafted memoirs that have inspired me and my clients.They are all here for your inspiration.
You can read them in any order, print them for yourself, or download them for later.
In the titles of the lectures I give both the author's name and some hint of what they write about. You'll notice a family theme in this course, in general.
Choose one and read the excerpt. Get a taste of what the author is trying to convey. What seeds are being dropped? What is being shown and left for you to interpret as you see fit?
The lecture sheets also ask you leading questions that will nudge you gently into writing about some moment, event or time in your life that came to mind while you were reading.
Writing cues are added to keep you rolling into more pages, more ideas and more memories. You'll find yourself planning to write a paragraph and not stopping until you have a ten page chapter. This is one of the most successful ways to create content, boost your confidence and savor the moments of your life.
Get inspired, without having to read a shelf full of books.
I've chosen excerpts that are funny, moving and descriptive. There are samples of adventure storytelling, gripping dialogue, and self-conscious comedy.
Inspiring Moments in Memoir I features New York Times Bestsellers including the work of Cheryl Strayed (Wild), Amanda Lindhout (A House in the Sky) and Jenny Lawson (Let's Pretend This Never Happened.)
Here is what you'll get in this course:
15 memoir samples
90 writing cues
unlimited inspiration.
You can't write if you don't read, and I've already picked some of the books out for you. So, let's get started.
The world is waiting to hear your story. It's your tale--tell it!
Patti
Course Coach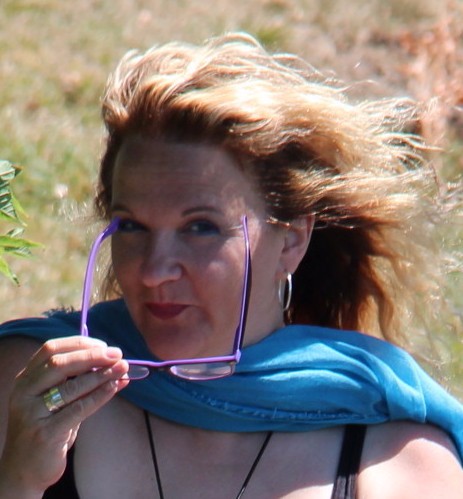 I'm a writer who creates inspirational content for aspiring memoirists, wannabe writers and folks who love putting pen to paper. Ready to tell your story? With all different kinds of writing cues I can take you from a wish to a book. Writing doesn't have to be scary anymore! You don't have to do it alone.
My story
How does a former urban designing, policy writing, hockey coaching mom from a town in the middle of Canada (no one's ever heard of) become the #Memoir Queen, a Mamalode.com Bad Ass Mom, the #memoiraholic and a #RareMom, ghostwriter and writing coach of multiple, incredible women who are now published memoirists?
EASY–I tell stories
I am a lifetime writer, the person who cannot help but turn what I see, hear and live into a memoir–my genre of passion and choice.
I help people just like you go from a wish to a book.
(some of my clients have given me some raves in the Praise section of the website)
If you're here, you're in the right place. Let's dive in to your book together.
Way to go!
I know this was something you'd always wanted to try. You did. It's such as accomplishment.
Try thinking about everything you read as a source of inspiration now. You looked at snippets of these memoirs, and you can read the newspaper, blogs and Facebook posts differently if you imagine that every word gets you one step closer to writing the story of your life.
---
So, what now?

You could slip over to the courses page and start Inspiring Moments In Memoir II, if this was really a blast of fun. There are another fifteen memoirs and completely different questions and cues to get you to the page.
If you feel like you want to try something else to prime the pump, try What's Your Story I. This is a workshop style course where you get right down to the work of writing by being cued in a particular directions.
There are lists, paragraphs, mental maps and outline exercises in What's Your Story. Maybe that's what you should try next.
The choice is yours...but don't lose momentum. That happens a lot and people always have regrets that they were getting some lines on the page and some pages filled in the notebook, and then they lost the drive.
Writing doesn't have to be done alone...jump into another workshop and get to it!
The world is waiting to hear your story.
Patti